I use the best equipment to craft gorgeous, high quality images. A quick turn-around time is one of my highest priorities. You'll see your images FAST! I'll give you private access to an online gallery where you can view and select your images.
I can come to YOUR location and provide a portable headshot studio with backdrop and lighting. I can shoot at indoor / outdoor locations depending on the image you'd like to create.
Professional Grade, Handcrafted Headshots
Prompt Communication
Fast, Fabled Service
Mobile: I can come to your location!
Post Processing: Can you tell the difference?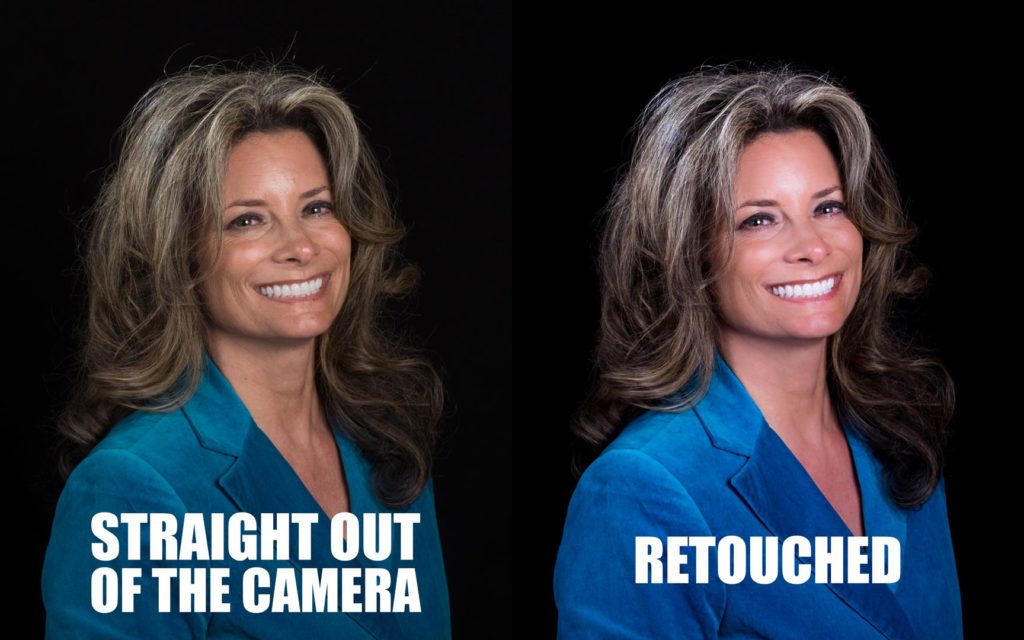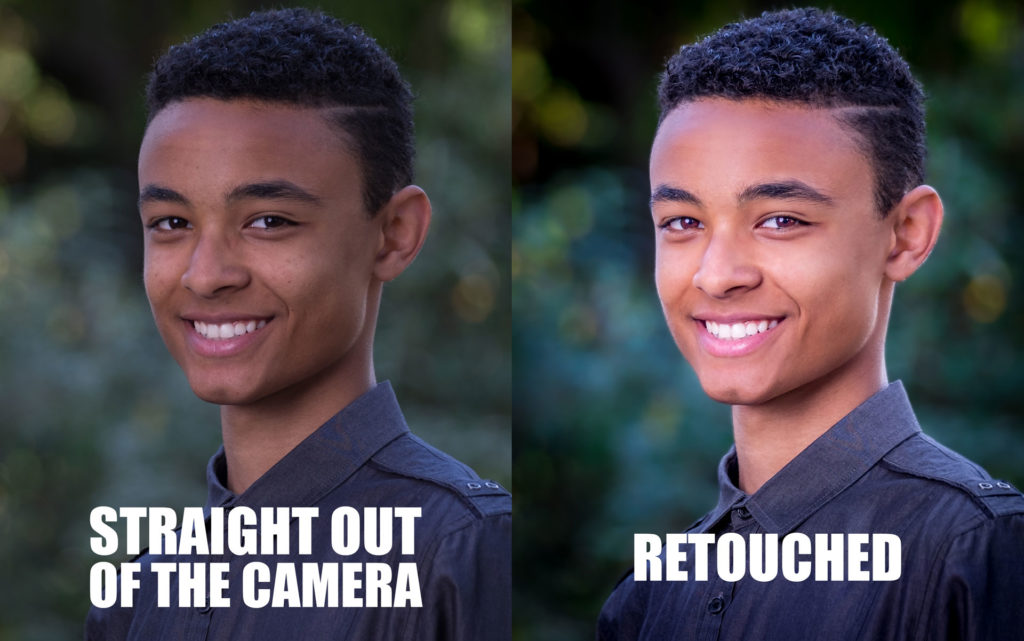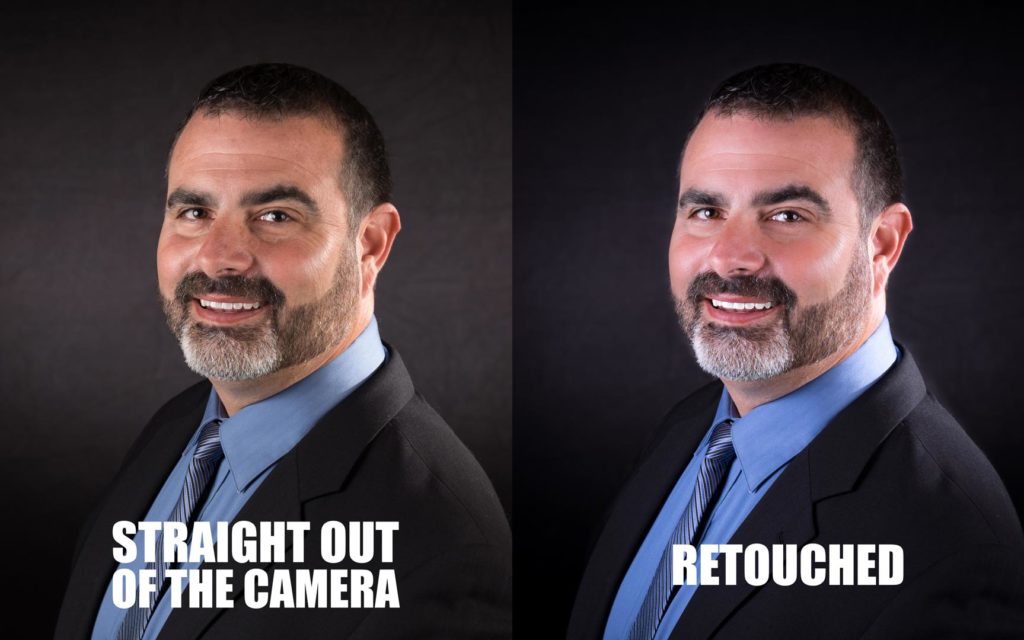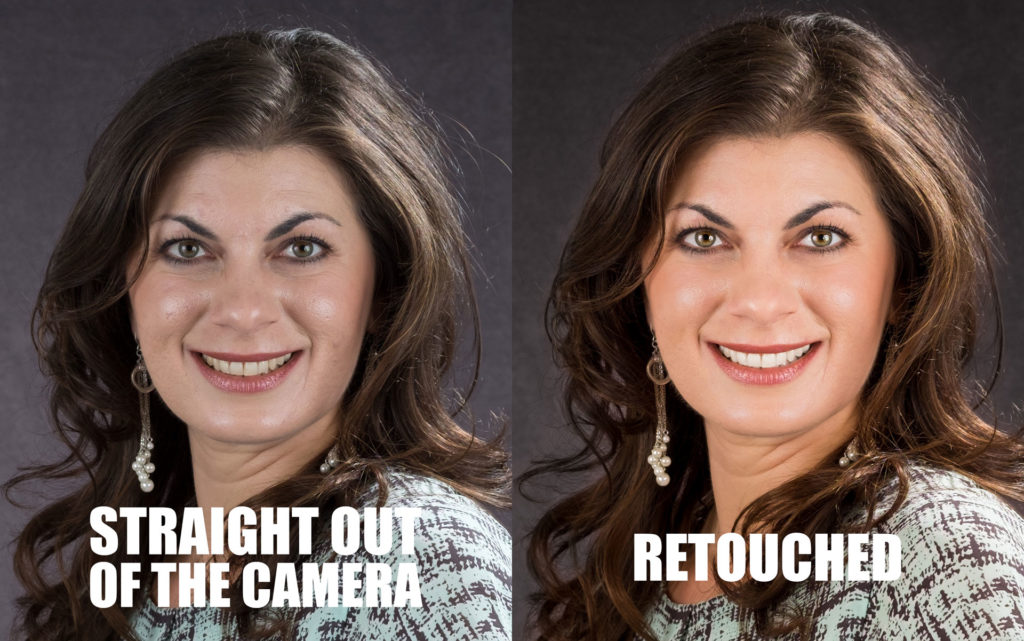 Only HALF of my work in crafting a polished image is during the photo-session / "capture" phase. A critical part of image crafting is skillfully post-processing (retouching) the image in a tasteful way that enhances the image without "over-doing" it. I balance the color, improve skin texture, minimize blemishes, whiten teeth and enhance the eyes in addition to numerous other minute details that all contribute to a polished, professional final piece.
If you are in need of your first headshot or an updated headshot, contact me today to invest in one you'll be proud of.
Watch the video below
Contact me and reserve your session
WHAT PEOPLE ARE SAYING
Sonny came to our office for corporate headshots.  He was on time and efficient in getting us set-up quickly.  We chose the gray/black background which Sonny was able to customize with different lighting magic within each person's 30 minute session.  With a good range of music playing in the background, he gives easy-to-follow guidance for head, chin and eye placement so the session goes by very fast.  He has a great eye and shows results mid-session to get feedback.  He pays attention to details of hair placement, posture, and shadows. He takes a lot of shots from many angles and with slight lighting changes.  The final result was better than my expectations.  I think the photo outcome is well worth Sonny's reasonable cost.  I highly recommend his work.
Sherri S
---
I needed a professional headshot in a hurry. I drove to Sonny and he was able to shoot the headshot the next day. He sent over proofs as promised and delivered the finished product within 48 hours! He is very easy going and professional. I highly recommend his services.
Rob P
---
Sonny photographed my son, who needed new headshots for his theater and music auditions, plus updated headshots for his agent. Kids change so much that headshots can get quite expensive. Sonny's prices were very reasonable, and his turn around time was great. Sonny is mobile, so he met us at a convenient location for us. He was very easy to work with, and my son was very comfortable with Sonny's direction so he could get the best angle. Sonny provided us with excellent professional photos right away. He responded promptly to all communication and was very affordable. I will definitely use his services again, and I would recommend him for any photo shoot, whether the job is for an individual, a group, or a special event.
Pamela C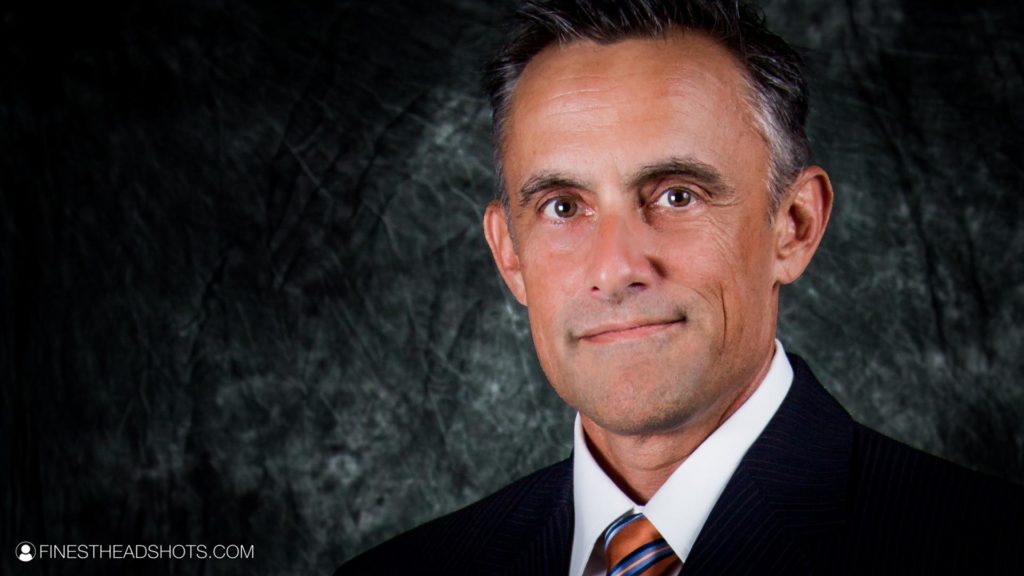 Sonny shot one of our Gigs and after we saw what he could do we asked him to shoot several more. He is a talented Photographer/Artist who has a real sense of what looks good and can capture it.
Tracy R
---
Sonny works in a professional and efficient manner. He is straight-forward in his business practices and communicates options and timelines well to his clients. I had the opportunity of working with Sonny in one of his philanthropic endeavors where it was evident that he is passionate about his photography and creating deliverables that are polished and exceed expectations.
Katherine H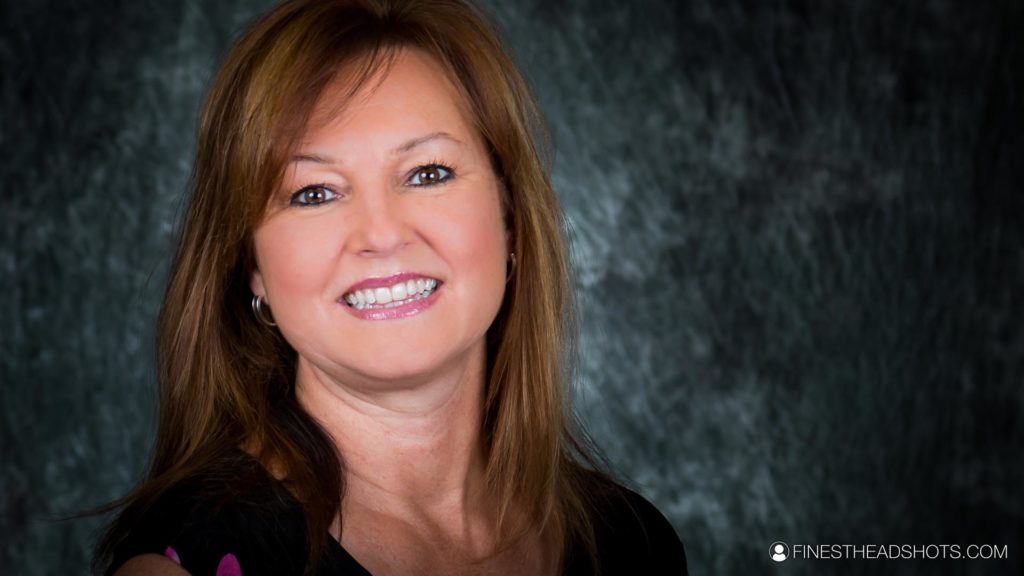 I had Sonny take Portraits and group photos of my family and my Rock n Roll Band.
His work is top notch. His Professionalism and attention to detail was obvious through out both sessions and the work he did back at his studio with touch up and minor enhancement. I'm 5'5″ and 50 yrs old and I'm proud to show these shot's to anyone.
Patrick R
---
Sonny was very responsive, did a fabulous job in taking my photos and met my deadline.
Michelle J